We originally handled Kingagaricus 100 for Human for 20 years, and launched Pet Supplement two years ago.
This product is made from 100% King Agaricus, cultivated outdoor in Brazil.
Effects: improve immunity, anti-cancer, protect liver and protect heart. Improve skin and hair, appetite.
Strong points:
These products are based on our long term research and many customers can find the better health of their pets.
Market Price in Japan, mainly sold on the internet:
300mg X 30 tablets: 55USD/per package
300mg X 150 tablets: 270USD/per package
Animals: Dogs, Cats, Rabbits, Rats, Ferrets, etc
Dosage: one tablets contains 300mg of Kingagaricus
~5kg half tablets a day
5~10kg 1 tablet a day
10~15kg 2 tablets a day
15~20kg 3 tablets a day
20~25kg 4 tablets a day
25~30kg 5 tablets a day
Feed with pet foods. Able to crush and mix into pet foods.
Materials
100% natural outdoor grown Brazilian Kingagaricus
We manufacture King Agaricus 100 for Pets at supplement GMP licensed factory and made the products as same quality to human supplements. So, the owner also can take this supplements.
King Agaricus100 For Pets Cutomer's Voice;
Anti-Tumor, Dog, taking 2 months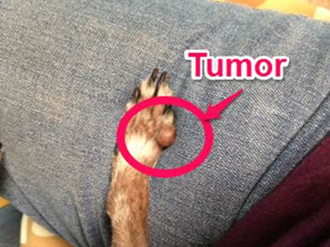 Before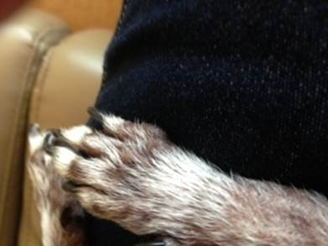 After 2 months
Improving fur and Glossy coating, Dog, taking 2 months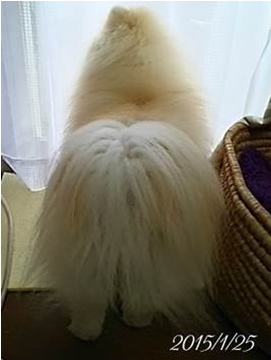 Before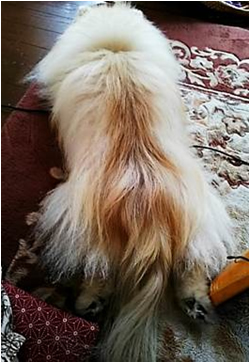 After 2 months
Oversea Solo and Exclusive distributor of King Agaricus 100 for Pets
●Hong Kong: Business Link (Hong Kong) Limited
●Lithuania :Altavida JSC  https://altavidapet.lt 
*Altavida JSC sales King Agaricus 100 for Pets as below. Contents are same as King Agaricus 100 for Pets.